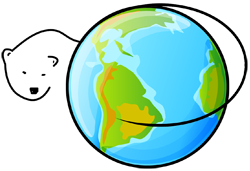 Target Grade(s): PK-12
Socioscientific issues are important avenues through which to teach scientific literacy and to create the next generation of critical thinkers and sustainable solution engineers. Anthropogenic climate change is one of the most complex and critical issues the global community faces today. Understanding climate change and the scientific, social, and economic ramifications is crucial for science pedagogues. This course examines the ideas of socioscientific issues and critical thinking in science education and how they can be taught through NGSS-aligned global change pedagogies that highlight climate and energy literacy. Pedagogues will learn to utilize authentic data resources that elucidate the story of our changing climate and think critically about how to implement data into their teaching. The philosophical, ethical, and scientific basis of these problems and their solutions will be discussed.

Upon completion of this course, educators will be able to:
Develop climate literacy to encourage an intrinsic understanding of anthropogenic climate change issues and solutions.
Plan and teach with data, simulations and models to increase opportunities for students to learn through inquiry and build data literacy.
Apply a socioscientific issue (SSI) approach to facilitate student learning while valuing students' ideas, attitudes and pre-held beliefs, and present strategies to successfully negotiate these topics.
Recognize authentic data connections for integrating climate science into grade level appropriate lessons.
Target Grade(s): 2-12
Explore the ocean using innovative instructional tools and activities. Participants will learn the importance of the ocean to our home planet, as they analyze and utilize the Ocean Literacy Essential Principles and Fundamental Concepts. Using inquiry-based modules developed on a theme of ocean exploration, participants will learn how to ultimately make their students more ocean-literate. Guest presentations by ocean researchers show how scientists and educators are working together to bring the ocean into the classroom. You will receive access to a comprehensive web-based resource center on ocean instruction that features lesson plans, activities for students, demonstrations, interactive games and modeling tools, and much more!

This course addresses content and pedagogy most appropriate for teaching students in grades 2-12. However, all educators are welcome.

Upon completion of this course, educators will be able to:
Describe the crucial role of the ocean in the Earth System.
Cite evidence of the ocean's influence on humans and humans' influence on the ocean.
Examine and critique educational and scientific resources to improve the ocean literacy of students.
Incorporate the ocean in regular classroom instruction and use it as an engaging context for applying scientific practices.
Adopt practices such as inquiry and technology-based teaching and learning strategies and successfully implement them in the classroom.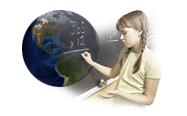 Target Grade(s): PK-12
This course introduces a wealth of applied mathematics exercises and activities relevant to integrated STEM and applied science activities. Some are in the realm of topics seen in Earth and Space science and physics. Live presenters break down authentic examples and projects, and demonstrate to educators how problems incorporate Common Core State Standards-based mathematics with applications that meet Next Generation Science Standards performance expectations. Educators survey math and science examples and tools as the course promotes the use of applied mathematics in science, or science in mathematics, to meet content goals in the classroom.

Upon completion of this course, educators will be able to:
Use science problems and integrated-STEM examples which apply mathematics to meet math learning goals.
Adopt a curriculum unit or sequence to incorporate applied math learning in a science, mathematics, or other classroom(s).
Integrate math and science content in authentic contexts to motivate learners.
Scaffold mathematics content with science concepts for effective instructional materials.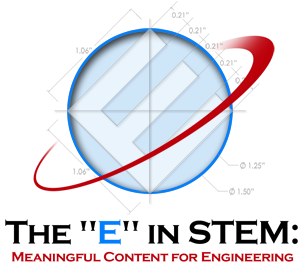 Target Grade(s): PK-12
Learn how to use engineering to make your classroom come alive. Bridge and teach math and science concepts through exciting applications in the Engineering Design Process where you and your students design, test, and evaluate models and real-life applications. Activities are hands-on and emphasize the reciprocities between science, technology, engineering, and mathematics in formal design challenges. Educators enrich classroom curriculum with elements of design in science, mathematics, or technology activities, addressing important Next Generation Science Standards' engineering design practices.

Upon completion of this course, educators will be able to:
Describe the nature, characteristics, and scope of engineering problem solving and design.
Examine and draw conclusions about the relationship between the study of engineering, technology, mathematics, and science (and other discipline-based knowledge) through classroom activities.
Demonstrate the ability to solve engineering problems/challenges.
Evaluate engineering activities and curriculum that lead students to a greater understanding of the scientific and technological world.
Incorporate the engineering design process and NASA content into regular classroom instruction.