Culturally Relevant Pedagogy in the STEM Classroom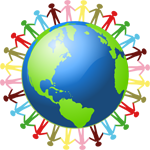 Target Grade(s): K-12
Overview:
Classrooms comprise individual learners, each bringing their own culture and experiences to the learning environment. The value and strength of diversity has become increasingly described in educational literature. This course introduces teachers to the curriculum and pedagogical issues relevant to race, language, gender, and socio-economic differences. Participants apply content and pedagogy involving science and mathematics contexts for effective learning. STEM activities will integrate meaningful, engaging practices for teaching diverse learners. The course is differentiated for elementary and secondary school educators to provide relevant connections, to be directly applied, in each participant's classroom.
Culture is the key to unlocking student connections to phenomena. Learn to value diversity and use cultural referents through pedagogical choices in your practice.
What can I expect from this course?
Participants attend 5 LIVE, online sessions in a user-friendly format, which include, but are not limited to the following topics:
Session 1: Introduction to Multicultural STEM Education and Teaching STEM for Social Justice
Session 2: STEM Culture and Code Switching
Session 3: Assessment Equity
Session 4: Cultural Relevance and Gender Equity in STEM Education
Session 5: Looking Inward
This course specifically addresses philosophy underlying current science education reform detailed in:
The Next Generation Science Standards Appendix D: All Standards, All Students
The Framework for K-12 Science Education, Chapter 11: Equity and Diversity in Science and Engineering Education.
All NGSS Disciplinary Core Ideas are integrated into this course. The specific focus of assignments and discussions are tailored by the participants needs.
Asking questions (for science) and defining problems (for engineering)
Developing and using models
Planning and carrying out investigations
Analyzing and interpreting data
Using mathematics and computational thinking
Constructing explanations (for science) and designing solutions (for engineering)
Engaging in argument from evidence
Obtaining, evaluating, and communicating information
Topics:
Multicultural STEM Education
Social Justice
STEM Culture and Code Switching
Equity in Assessment
Representations of STEM Professionals
STEM in My Community
Gender Equity
What other opportunities may I pursue?
Participants may implement course content and develop a portfolio following the guidelines of the National Board for Professional Teaching Standards, with the goal of submitting work for National Board Certification.
Educators may seek opportunities to present at conferences, or among colleagues and education community stakeholders. Course instructors and mentors will support your individual goals to become leaders in integrated STEM education.
Student Learning Outcomes:
Upon completion of this course, the student will be able to:
Evaluate their own identities, biases and position in the curricula and schooling experience.
Design a multicultural STEM mini unit and equitable assessment.
Review and discuss literature related to relevant teaching and learning practices.
Collect and analyze data pertaining to student diversity
Present findings in a research report and oral presentation.
Relate findings to national priorities for STEM education.